I have had quite a few people ask me how I create the scallop edges on many of my pages, and I posted a little how to at CSS and thought I would post it here too. You will need the Coluzzle swivel craft knife and the nested circle template for this technique. I always turn my paper over so I can make pencil marks and not have to worry about erasing.
First, mark the center of your paper, and line up the center of the half circle of your template. For this example, I am using the smallest circle.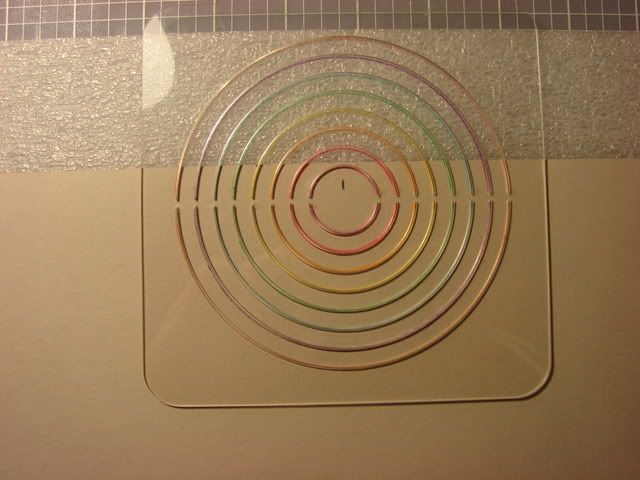 Make your first cut (half circle). Then remove the template. Line up a ruler with both ends of the half circle and draw a line across the paper.


Make cuts of half circles along the line, overlapping the ends of the half circles.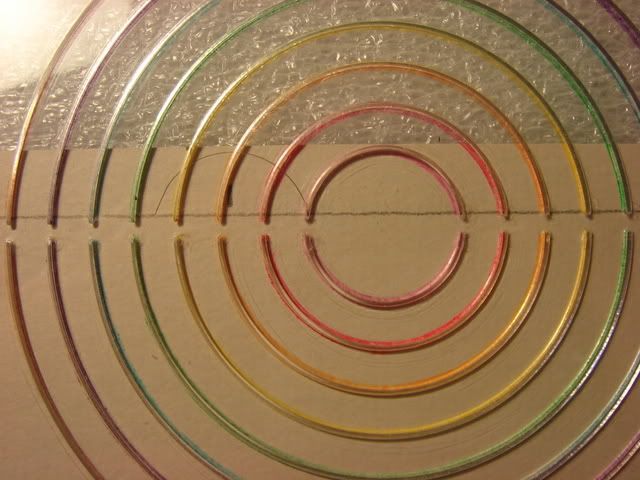 When you get to the corner, cut the half circle as you have been doing. Then rotate the template 1/4 turn and cut again. You will have 3/4 of a circle cut around the corner.


Mark a line down the side of the paper and start cutting circles down the line. Continue all the way around, making it whatever size you need.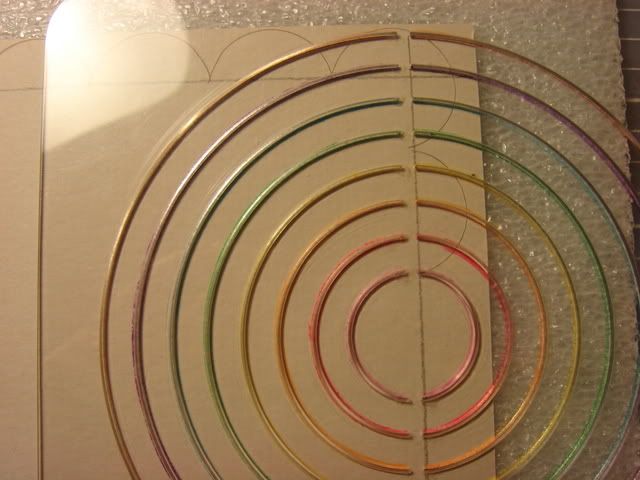 This example shows uniform size scallops, but the cool thing with this template is you can use varying sizes to get a different look.