So much to talk about, so little time today! Check out
Crop Addict
for my multiphoto challenge this week. The sketch I chose this week is by
Shawn Lahr
. You can check out the sketch
here
. I used The Cupcake collection by BasicGrey for my example layout shown here:
Sketchfest is going on right now at
Creative Scrappers
. There are 20 sketch challenges posted and some card sketches as well. I'll be hosting a BINGO game Saturday at 9pm EST. Please come and join in on the fun! All of the information and sketches are posted
here
.
My sweet friend, Chris was kind enough to give me a blog award! Thanks Chris!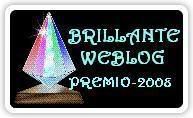 The rules of this award
1. The winner can put the logo on her/his blog
2. Link the person you received the award from.
3. Nominate at least 7 other blogs to win this award.
4. Put links of those blogs on yours.
5. Leave a message on the blogs you've nominated to receive this award.
So, I am passing this on to: Tam, Angie, Jenelle, Martha, and Amy and Jen. I know the rules say 7, but it is getting really late, and that is all I can think of right now. Thanks for stopping by and have a great weekend!