With my birthday yesterday and Mother's Day today, this weekend has been all about me! My husband took off work Friday. We took the kids over to my parent's house and went to play golf. I am proud to say that I actually beat him quite badly. Since his shoulder surgery last summer, his swing hasn't been quite the same, so now I have an advantage. My sister came over yesterday to scrap with me. For Mother's Day, I made a card and a mini album for my mom.

For the card, I used Cosmo Cricket Hey Sugar papers, Bazzill cardstock, Prima flowers and Wild Asparagus ribbon.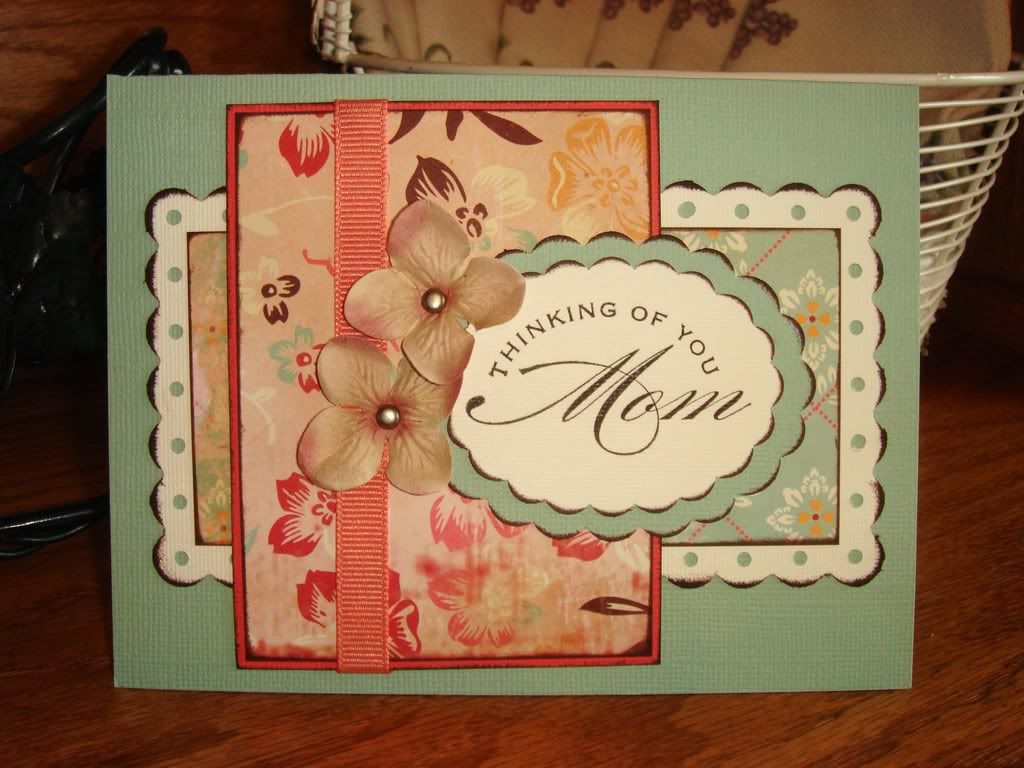 For the mini album, I used Kaiser Craft Esperance and Garden Party papers, Kaiser Craft wood flourishes and felt, Tim Holtz Grungeboard, Prima flowers, and a bunch of other stuff.