Last weekend was another fun scrappy one!
Kit 'n' Kaboodles
had an online crop, and it was so much fun! It is actually not over yet as we still have until midnight tonight to get our projects uploaded. I love that they gave us an extra couple of days to complete the challenges. All of the challenges were awesome, and I wish I had time to finish them all, but my scrap time was limited so I did what I could.
The first challenge I completed was Jules' color challenge. She posted two ads with interesting color combinations, and we were to pick one of the ads and use three of the colors in our layout. Here is what I came up with, using BasicGrey Two Scoops papers and Prima flowers.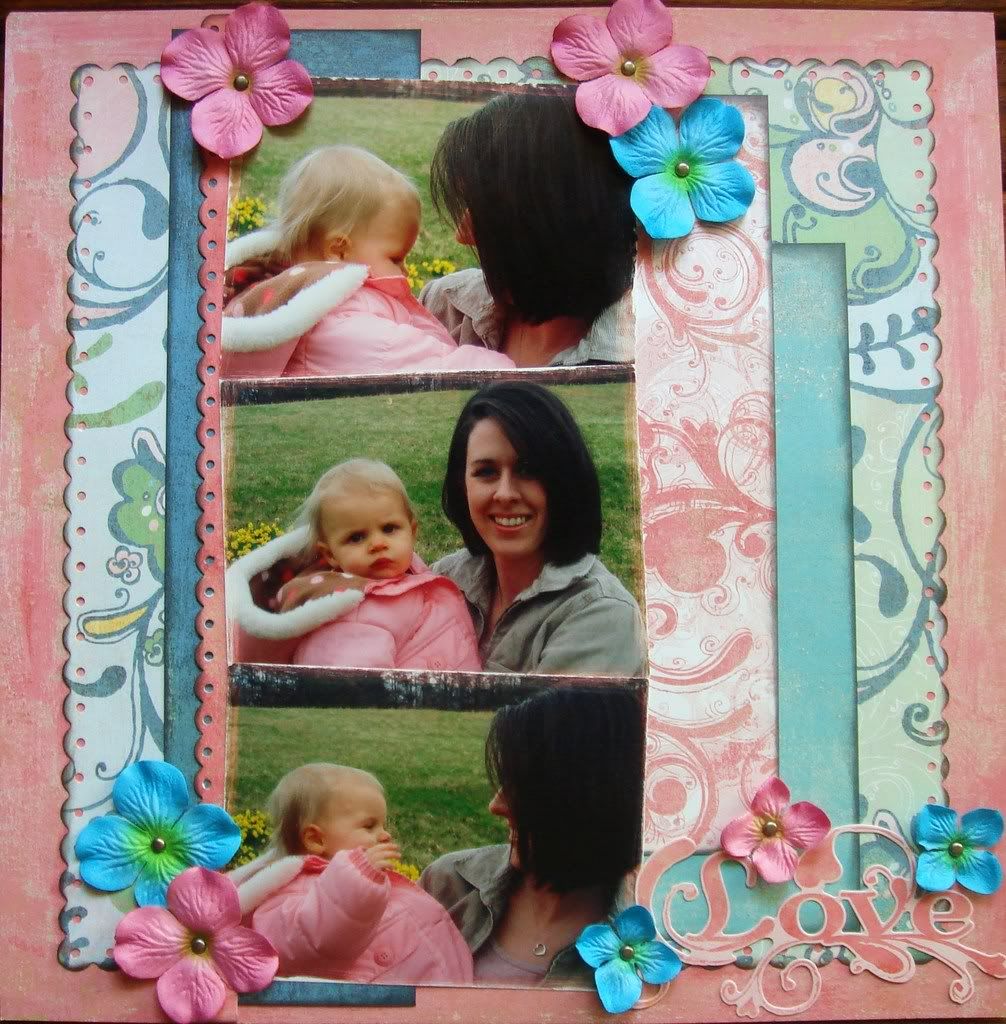 Laura posted a sketch challenge using a sketch from Page Maps (Love that site!). Here is my take on the sketch using BasicGrey Cupcake papers.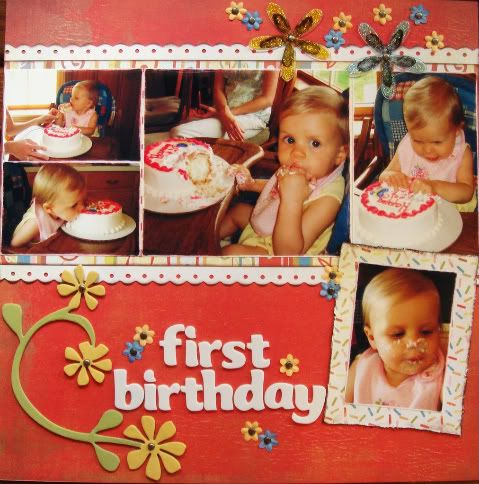 Laura also posted a tutorial on how to make these cool mini flip books using a 5x7 acrylic sign holder that you can purchase at any office supply store. I drilled holes in the top of the sign holder 1/2" down from the top and 3/4" in from the sides. The back page slides into the sign holder (hence the glare on my picture) and the other pages are layered and held my book rings.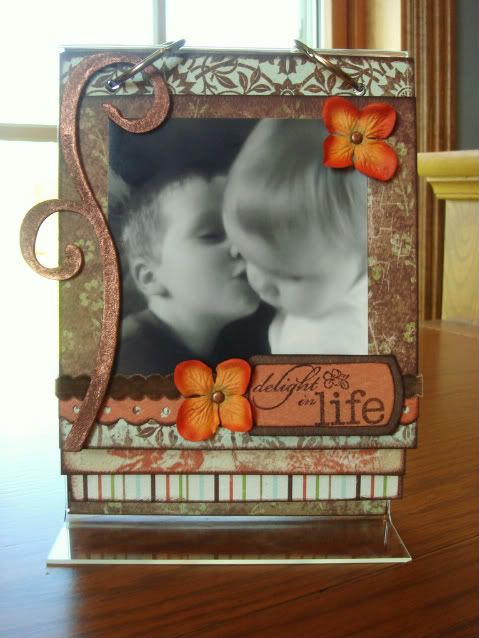 I also found out this weekend that I made the Design Team at
Creative Scrappers
, a new sketch blog. The first sketch contest has been posted, so come on over and check it out! While you are there, sign up to chat with us on the new message board and check out the gallery which is quickly filling up with tons of inspiration. I hope to see you there!