Here is a little birthday card I whipped up the other night using some of the gorgeous Crate Paper Blue Hill collection, some Prima flowers and crystals, American Crafts ribbon, and the sentiment is a Crate Paper rub on.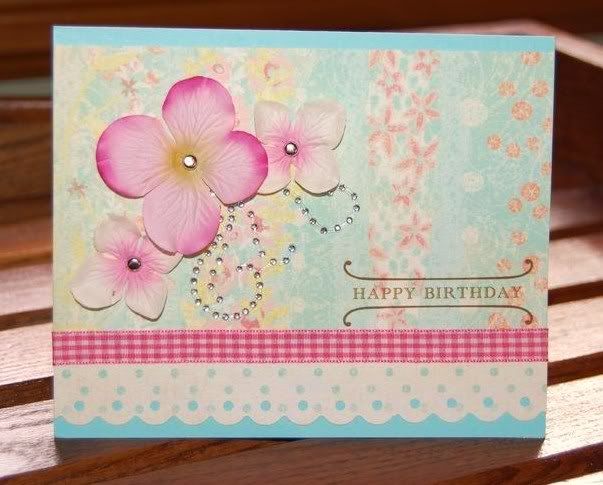 Roz, one of my friends from Kit 'n' Kaboodles, gave me an award! It's called the WYLDE WOMEN award and the purpose of it is "to send love and acknowledgment to women who brighten your day, teach you new things and live their lives fully with generosity and joy". Isn't that lovely? Thank you, Roz!!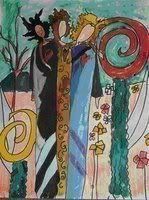 The rules are:
You can give it to one or one hundred or any number in between - it's up to you.
Make sure you link to their site in your post.
Link back to Tammy's blog so that she can go to visit all these wonderful women.
Remember the Purpose of the Award.
I am giving this award to:
Carol - A dear friend of mine who now has a blog so I can give her an award lol! She is such a talented scrapper and a wonderful woman. I love chatting with her on the phone and on the boards. She has amazing strength and continues to spread joy despite everything she has been through.
Chris - I love her passion for scrapping! She always makes me laugh, and I am amazed at her willpower in her quest to make lifestyle changes to improve her health. My hat is off to anyone who can give up caffeine cold turkey! Way to go girl!
Kim - This girl has a heart of gold. Her crafting talent is beyond amazing, and I am just in awe of everything she posts on her blog. In chatting with her, I have discovered that she and I have a lot in common, and if we lived closer to each other, I know we would be inseparable.
There are so many other people that I would like to give this award too, but I need to get some work done tonight!