Have I mentioned how much I love the September kit from
Kit 'n' Kaboodles
? I adore these Black Market Paper Society papers in rich browns, turquoise and green. Also included in the kit is a sheet of white Hambly frames, Thickers, Petaloo flowers, buttons, twine and some Grungeboard. Here are a couple of pages that I can share with you from this kit. I'll have some more projects soon.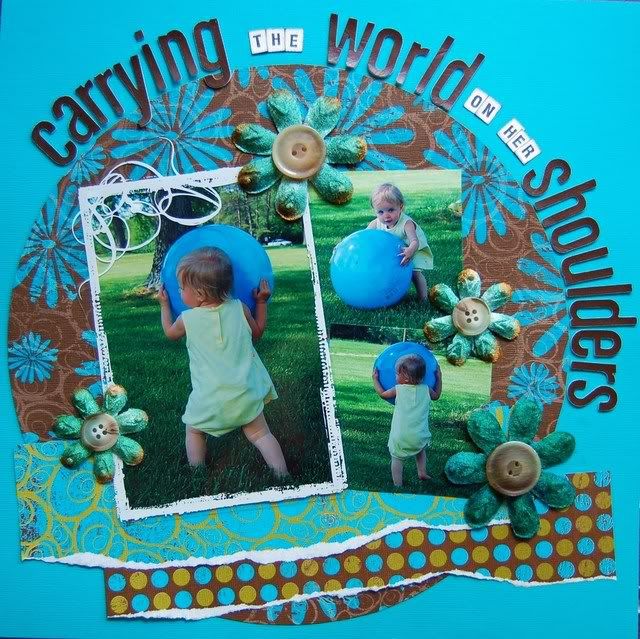 I was so surprised to receive this blog award from Sophia, an amazingly talented scrapper on the Pink Sketches DT. Thank you, Sophia!!
How sweet is that? The rules for the award are - (1) The winner can put the logo on their blog. (2) Link the person you received your award from. (3) Nominate at least 7 other blogs. (4) Put links of those on yours. (5) Leave a message on the blogs of the girls or boys you've nominated.
Even though Sophia already hit them, I am renominating the Pink Sketches girls! Each of them are amazingly talented, and I have truly enjoyed getting to know them in the short time we have been on this DT. I need to link their blogs on mine anyway, so here they are:
Kelli
Sophia
Sarah
Jana
Penny
April

Yeah, I know the rules say at least seven, but rules are made to be broken, right?
I hope everyone has a fun-filled Labor Day weekend! Thanks for stopping by and check back in on Sunday for the next Pink Sketches reveal!