Here are a couple more goodies from the August kit at
Kit 'n' Kaboodles
. We received a white Sara Surfaces 8 1/2 x 11 portfolio in our kit this month, and I turned mine into a place to store sketches that I have printed out. I used the KaiserCraft papers in the kit to alter the outside of my envelope. For the closure, I glued a washer to the back of the Prima flowers to make them stand up off of the portfolio and give me a place to wind the embroidery floss. I then attached them to the portfolio with the KaiserCraft decorative brads in the kit. I tied embroidery floss to one of the washers and then secured it shut by winding the floss around the flowers in a figure 8 pattern. I used cardstock from the kit and cardstock add on to create the dividers to fit inside the portfolio. They are labeled by number of photos to be used on the sketch (i.e. 1 photo, 2 photos, etc.). I used the 7gypsies stickers in the kit to label the dividers as well.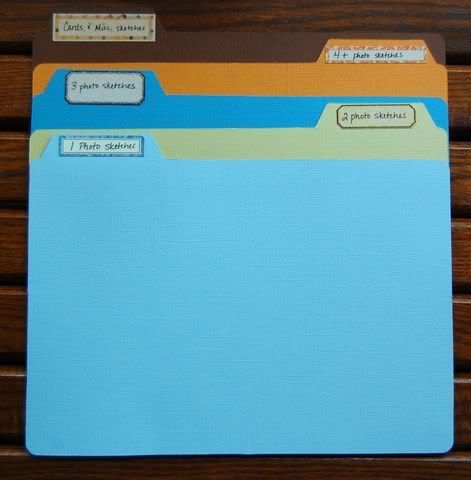 And here is a little card I made with the kit too.
And I am so excited to say that one of the layouts that I created using this gorgeous kit is going to be published in the January/February 2009 issue of Memory Makers! This will be my first print magazine publication, and I am beyond thrilled!
Thanks for stopping by, and I hope you have a great day!