Well, if you are looking for some inspiration, today is the day! Check out
Pink Sketches
for the reveal of Sketch #2. The DT did an amazing job with this sketch! Click
here
to see what they did. I hope you will join us this week and share your interpretation of the sketch. Be sure and email it to Kelli so she can post it in the Pink Gallery. Check out what readers from last week created with
Sketch #1
.
Here is my page for Sketch #2. I used Fancy Pants papers, Bazzill cardstock, American Crafts Thickers, Petaloo embossed velvet butterflies, Stickles, embroidery floss, and a Heidi Swapp flower behind the journaling block.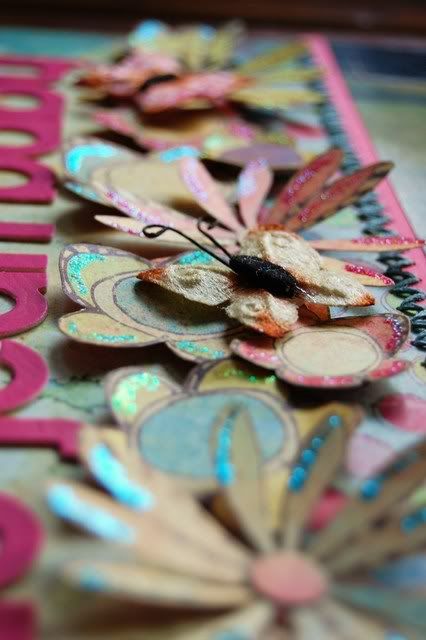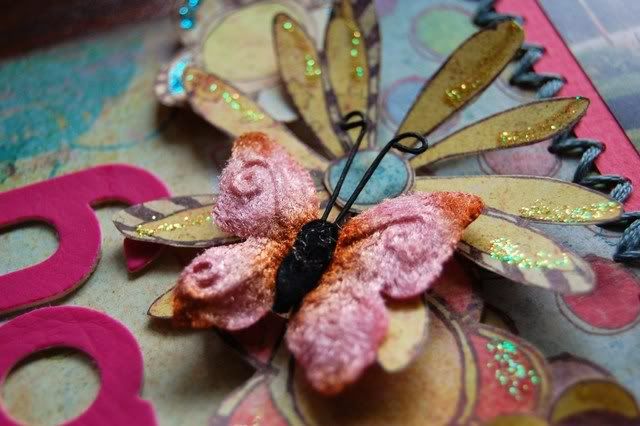 Also be sure and check out the reveal of Sketch #14 at Creative Scrappers! This is Team B's last sketch as the new DT starts in September. This week's sketch is from Cherie Averill, and here is my take on it. I used some Wild Asparagus papers, Petaloo flowers, and Making Memories, Doodlebug, and Maya Road ribbons and trims.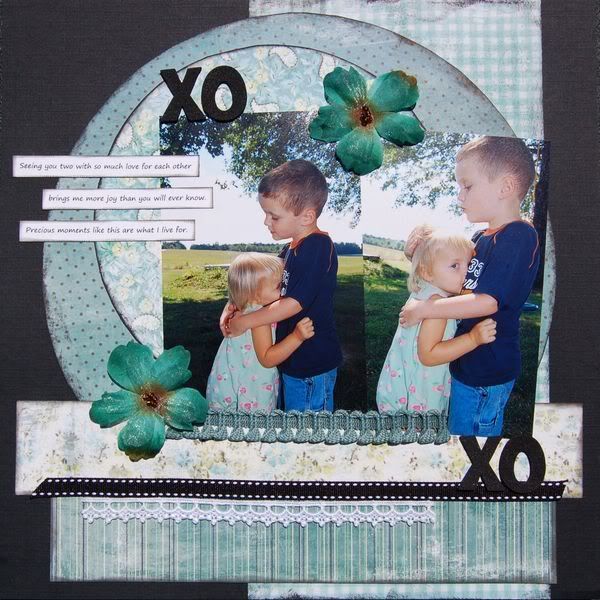 Be sure and check out the latest multiphoto challenge at Crop Addict this week. I have chosen a sketch from Shawn Lahr for this challenge. Click here to see the sketch this week. Here is my page using Scenic Route paper, Bazzill cardstock, Heidi Swapp, Prima, and Making Memories flowers, and American Crafts Thickers.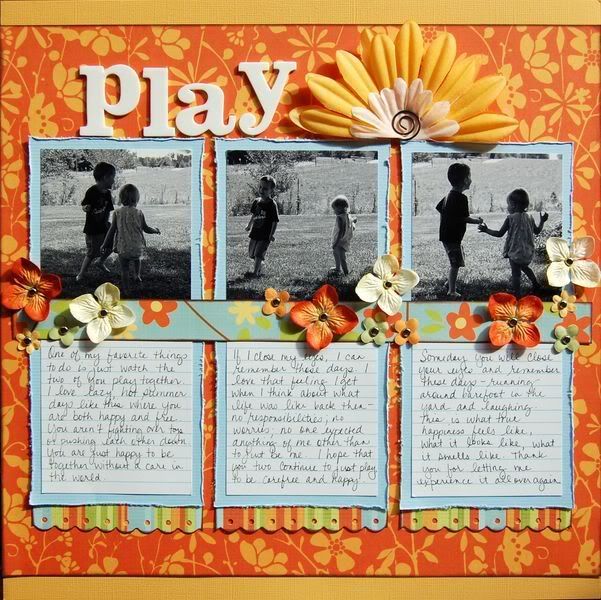 Journaling reads: "One of my favorite things to do is just watch the two of you play together. I love lazy, hot summer days like this where you are both happy and free. You aren't fighting over toys or pushing each other down. You are just happy to be together without a care in the world.
If I close my eyes, I can remember those days. I love that feeling I get when I think about what life was like back then - no responsibilities; no worries; no one expected anything of me other than to just be me. I hope that you two continue to just play, to be carefree and happy.
Someday you will close your eyes and remember these days - running around barefoot in the yard and laughing. This is what true happiness feels like, what it looks like, what is smells like. Thank you for letting me experience it all over again."
Thanks for stopping by. I hope you have had a great weekend!