The remnants of Hurricane Ike swept through our area on Sunday. Wind gusts were reported here in southern Indiana at 75-80 mph, knocking out our power, phone, internet, and water. Much of my family is still without power. We now have power and internet, but no phone, and we are supposed to be boiling our water. Gas and ice are pretty scarce around here. Here are a few pictures of some of the damage: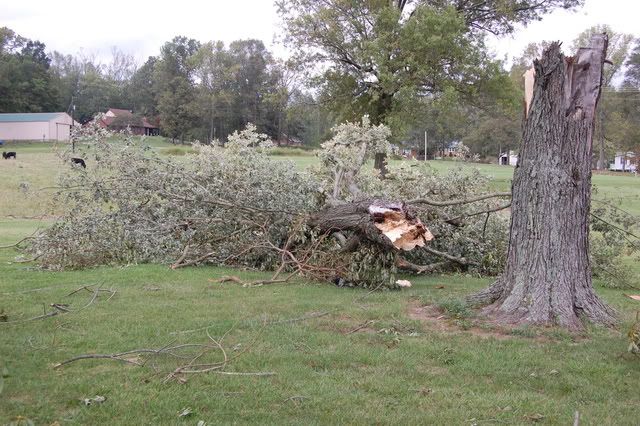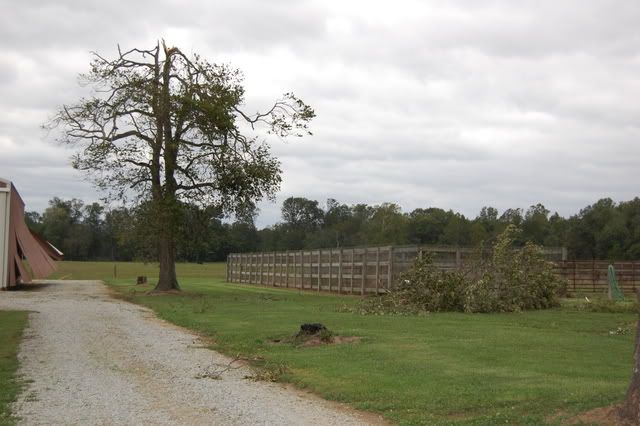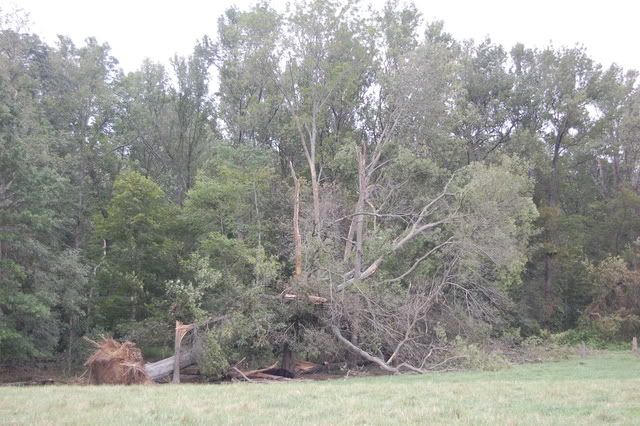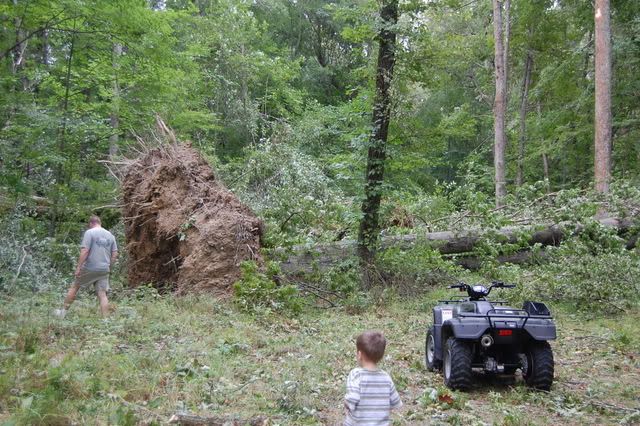 We have been spending a lot of time cleaning up, but are very thankful that we didn't have more damage than we did. I didn't get a chance to post my last page from
Pink Sketches
before the power went out, so here is my page using Sketch #5: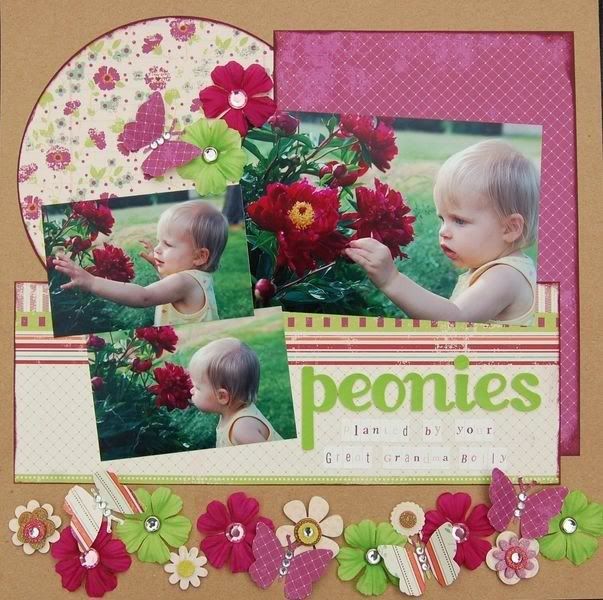 Click
here
to see what the rest of the DT did with this sketch. They did an awesome job! I'm a little behind with everything that has been going on, but I'll get caught up and have some more to show you this weekend. Hope you all have a great week!