I have several things to mention today, and I'm just not sure where to start. I don't want you to miss out on any of the fun things going on right now, so I thought I would just post a few here. First of all, my friend,
Chris
, debuted her brand new, gorgeous card kits at
Kit 'n' Kaboodles
this week!
Aren't they beautiful? The name of the kit is "Candied Sunshine". Click
here
for more information on how to get your hands on this kit!
The October kit is up at Kit 'n' Kaboodles as well! Check out these beautiful, rich, autumn colors by Bo Bunny!
Click
here
for details on everything you get in this kit and be sure and check out the
add ons
as well! I will have some projects to share with you using this kit very soon!
I also want to tell you about the Guest Designer Call going on at Pink Sketches right now. The call is running now through October 5th. As guest designer, you will receive your sketch to work with one week prior to the reveal, and your layout will be displayed with the rest of the Design Team's pages for that week! Click here for more information on that.
I'm also waiting on the FedEx truck to get here with my goodies from Creative Scrappers! I am designing the October Layout Kit, and here is a little peek at some of the goodies you will be seeing: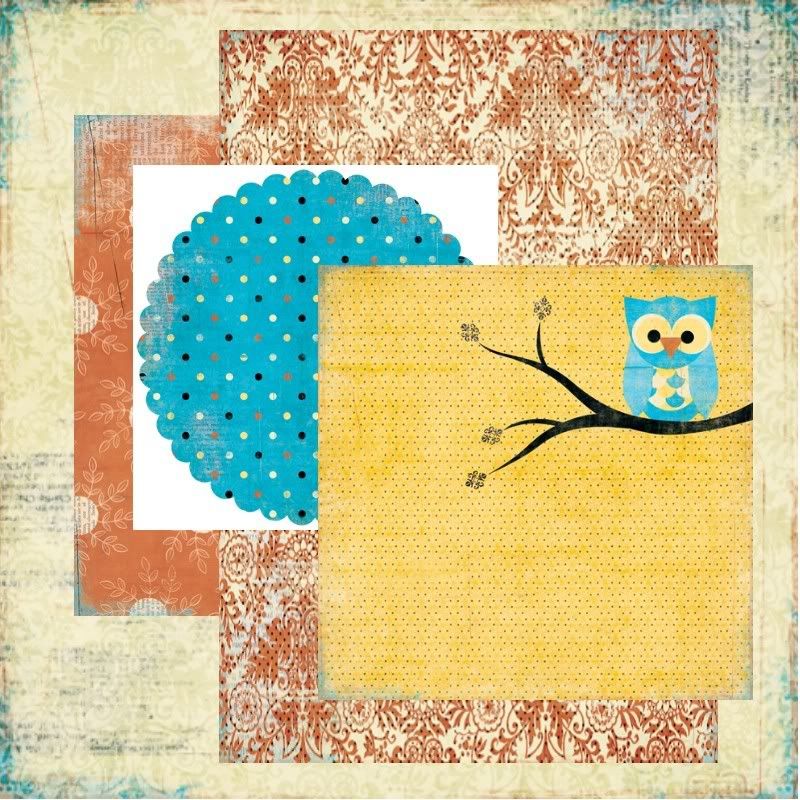 Yes, that's right, it is Pink Paislee's Vintage Moon collection! Each layout kit comes with custom sketches based on the pages I create, either two one page layouts, or one two page layout, and all of the supplies needed to complete those pages with embellishments included, as well as enough supplies left over to do a few more pages on your own! Click here for more information on purchasing these kits. While you are there, be sure and check out Kristine's Creative Kits with her gorgeous mini albums!
And last, but not least, mark your calendars for an online crop coming up at Crop Addict starting at 6pm EST Friday, October 10 and running through 6pm EST Sunday, October 12. There will be tons of fabulous prizes, challenges and games, so be sure and join us for a fun-filled weekend!
That's all I can think of for now. I'm looking forward to an exciting evening of new TV shows tonight including the season premieres of Survivor and Grey's Anatomy!